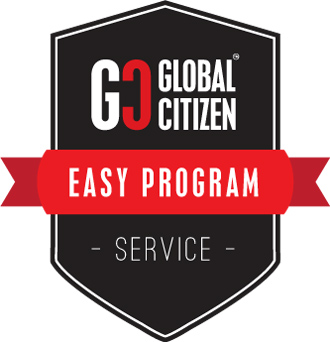 Global Citizen are proud to launch our "GC Easy Program Service" which will allow you to easily design a customized or stocked uniform program that is tailored to your clients' needs and suits their corporate identity.


HOW DOES IT WORK?


You can search for items and/or colors required for a program on our interactive website, www.globalcitizen.ca. The GC products on our website can be customized through different fabrics and colors in various ways to match what you require for your clients' uniform program. Customisation is subject to minimum quantities which can be discussed with one of our consultants.


HOW DO WE HELP YOU?


An in-house program specialist can assist you with product suggestions for a program
Free professional storyboards are provided for you to present to your client
Free branded pre-production samples are provided for production approval purposes
Inventory of these customized products can be kept in stock to ensure continuity
Online ordering websites can be developed
The above points are subject to fabric and color availability as well as the number of units required.


Partner up with Global Citizen for your program requirements to give your client the best possible service and value! Please email info@globalcitizen.ca for more information!